Dimitris Spiliotopoulos
Index Publications Projects Short Bio Links Interests Contact
Interests
---
Contemporary poetry (Giorgos Seferis, T.S.Elliot, Ezra Pound, etc), and other literature (Frantz Kafka). Thoroughly enjoy reading Seferis's essays (Dokimes).
Photography. Tough call. Not too much free time to enjoy photography lately, but doing my best. Proud owner of a Canon EOS 20D and 24-105/f4 lens. Casual visitor of Digital Photography Review.
Long-distance running. Part of my daily training. The only activity that I devote so much of my spare time nowadays.
Save STAR TREK !!!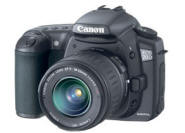 ---
Last update: 26 October 2007